BAM M42 Bi-Metal Bandsaw Blade 0˚ rake angle - UAE
BAM M42 HSS Bandsaw Blade: bi-metal. 0˚ rake angle Sizes: 19×0.9, 27×0.9, 34×1.1, 41×1.3mm. Ideal for cutting metals and M.S. by TFICO in UAE.

Bam Type with straight teeth
TFI Co. presents the BAM Bandsaw Blade, a bi-metal construction that offers exceptional cutting performance. With an M42 High-Speed Steel cutting edge, this blade delivers superior heat and wear durability, ensuring long-lasting performance. The tooth hardness of Rc 67-69 further enhances its cutting capabilities.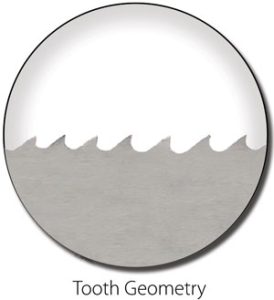 Featuring a 0° rake, the BAM Bandsaw Blade provides smoother cutting and is suitable for general applications. It is an all-purpose band that excels in cutting moderate to difficult materials. This versatile blade is specifically designed to cut back metals and mild steel, making it an ideal choice for various industrial applications.
The BAM Bandsaw Blade is available in the following sizes:
19 x 0.9 mm
27 x 0.9 mm
34 x 1.1 mm
41 x 1.3 mm
Count on TFI Co. to deliver top-quality bandsaw blades that meet the demands of mass quantity buyers, active factories with multiple bandsaw machines, and dealers targeting the Middle East, North Africa, and South Asia markets. In addition to our bandsaw blades, we also offer complementary products such as coolant liquid for bandsaw machines, bandsaw machines themselves, and other specialized food bandsaw blades. Experience the superior performance and reliability of TFI Co. bandsaw blades for your cutting needs.


Applications of Bam Bandsaw Blades: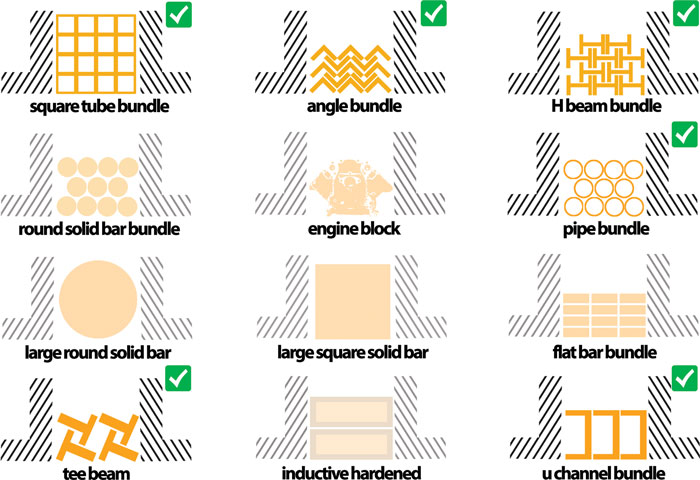 Available Dimensions of Bam Bandsaw Strips:
Available Dimensions for BAM zero rake angle Bandsaw Blades

| | | | | | | | | | | |
| --- | --- | --- | --- | --- | --- | --- | --- | --- | --- | --- |
| INCH | MM | COIL LENGTH | 3/4 | 4/6 | 5/8 | 6/10 | 8/12 | 10/14 | 10 Raker | 14 Wavy |
| 3/4*.035 | 19.0*0.90 | 250ft. | | | | TFI228 | TFI231 | TFI233 | TFI235 | TFI236 |
| 1*.035 | 27.0*0.90 | 250ft. | TFI221 | TFI223 | TFI226 | TFI229 | TFI232 | TFI234 | | TFI237 |
| 1-1/4*.042 | 34.0*1.10 | 250ft. | TFI222 | TFI224 | TFI227 | TFI230 | | | | |
| 1-1/2*.050 | 41.0*1.27 | 250ft. | | TFI225 | | | | | | |