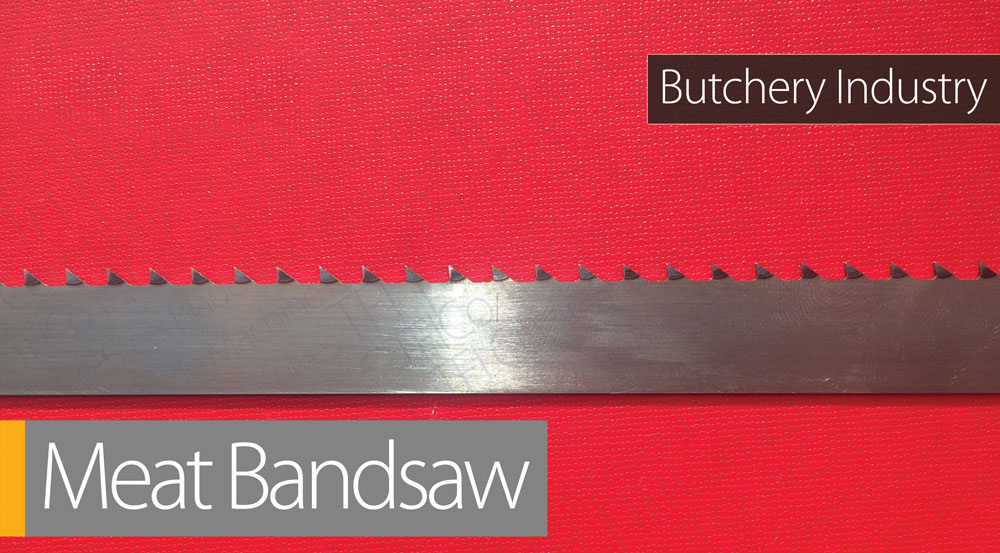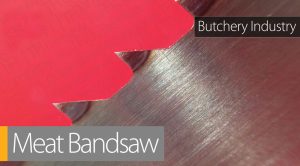 TFI Co. is a leading manufacturer of high-quality Butcher bandsaw blades, designed specifically for the meat processing industry. With a strong emphasis on precision and performance, our blades are engineered to deliver exceptional cutting results and meet the unique demands of butcher shops, meat processing plants, and other food-related establishments.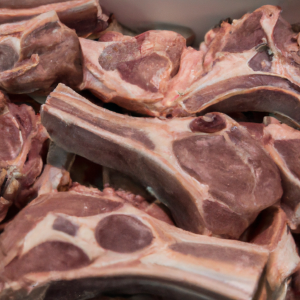 Our Butcher bandsaw blades are meticulously crafted using the finest strip steel available, ensuring superior strength and durability. The blades feature a special sharp tooth design that effortlessly cuts through all types of fresh or frozen meat, including bones.
This design not only enhances cutting efficiency but also minimizes material waste, allowing for maximum yield and cost-effectiveness in meat processing operations.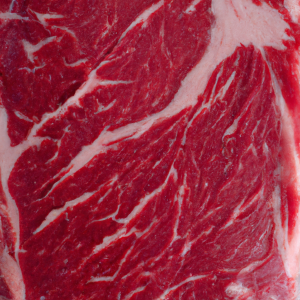 With profile grinding and hardened tooth tips, our Butcher bandsaw blades offer exceptional sharpness and longevity, providing reliable and consistent cutting performance.
Whether you're slicing through beef, sheep, deer, camel, poultry, or other meat products, our blades are specifically designed to deliver clean, precise cuts with minimal effort.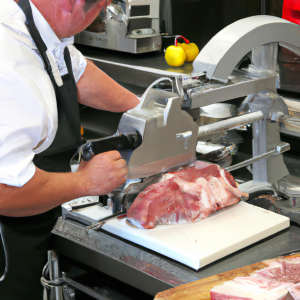 At TFI Co., we understand the importance of reliable and efficient equipment in the meat processing industry.
That's why our Butcher bandsaw blades are manufactured to the highest standards, ensuring exceptional quality and performance.
Trust TFI Co. for all your butcher bandsaw blade needs and experience the difference in cutting precision and productivity.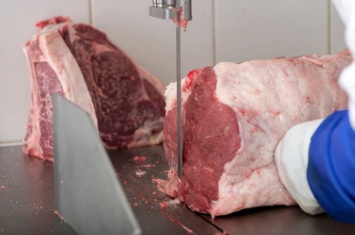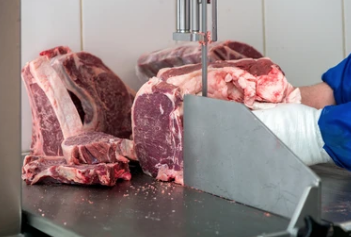 Applications of Loshan Meat Bandsaw Blades:
Available Dimensions of Loshan Bandsaw Strips:
Available Dimensions for Kish Profile Cutting Bandsaw Blades
WIDTH*GAUGE
VARIABLE PITCH
INCH
MM
COIL LENGTH
4/6
1*.035
27.0*0.90
250ft.
TFI280
1-1/4*.042
34.0*1.10
250ft.
TFI281
1-1/2*.050
41.0*1.27
250ft.
TFI282